Want to hear a funny joke?
"Print is dead."
Lots of reasons why that's nonsense. The Independent covered a few two days ago. Vogue had this to say last year. And I weighed in the year before that. Even multi-billion dollar online businesses such as Airbnb have started up the printing presses. The best magazines are a real treat, a luxurious, lean-back indulgence, finding imaginative ways to tell you new things and delivering a real sense of satisfaction as you turn the final page.
Whether you fancy a good read, a break from the screen or a new perspective on life, The Outpost delivers. As soon as I heard about the structure of the magazine – What's happening, What isn't happening, What might happen – I was intrigued. There is the authority of experience in the editorial but there is also a beating, defiant heart. Lebanon-based editor Ibrahim Nehme and his team are reporting on "what it's like to live in this broken, desperate and lost region [they] call home." How it is, how it could be…
And they have been doing so for the past two years. Starring the activists, architects, entrepreneurs and change makers on the front line of everyday life, this magazine pursues stories without prejudice. One minute we are reading rousing dispatches from cafes – the ideas factories of the modern Middle East – the next, we're learning why micro finance isn't working in Palestine and how neglected heritage architecture in densely populated Cairo is a wasted opportunity to revive. However, each issue does end on an optimistic note. How about a vision of an Arab world powered by renewables rather than oil and gas? Or the prospect of better education and investment halting the marginalisation of disabled people in the Arab world, turning pariahs into proactive citizens?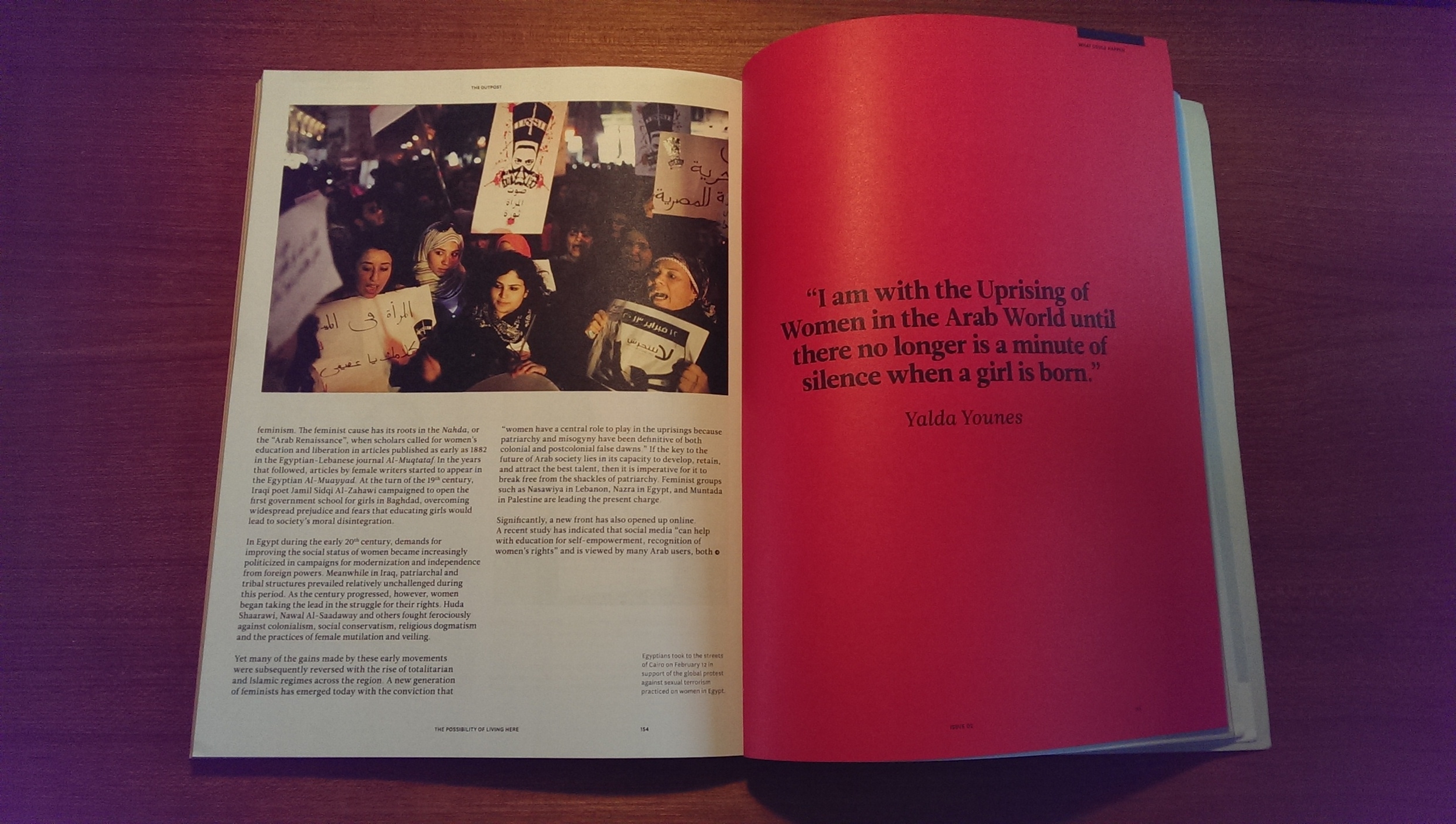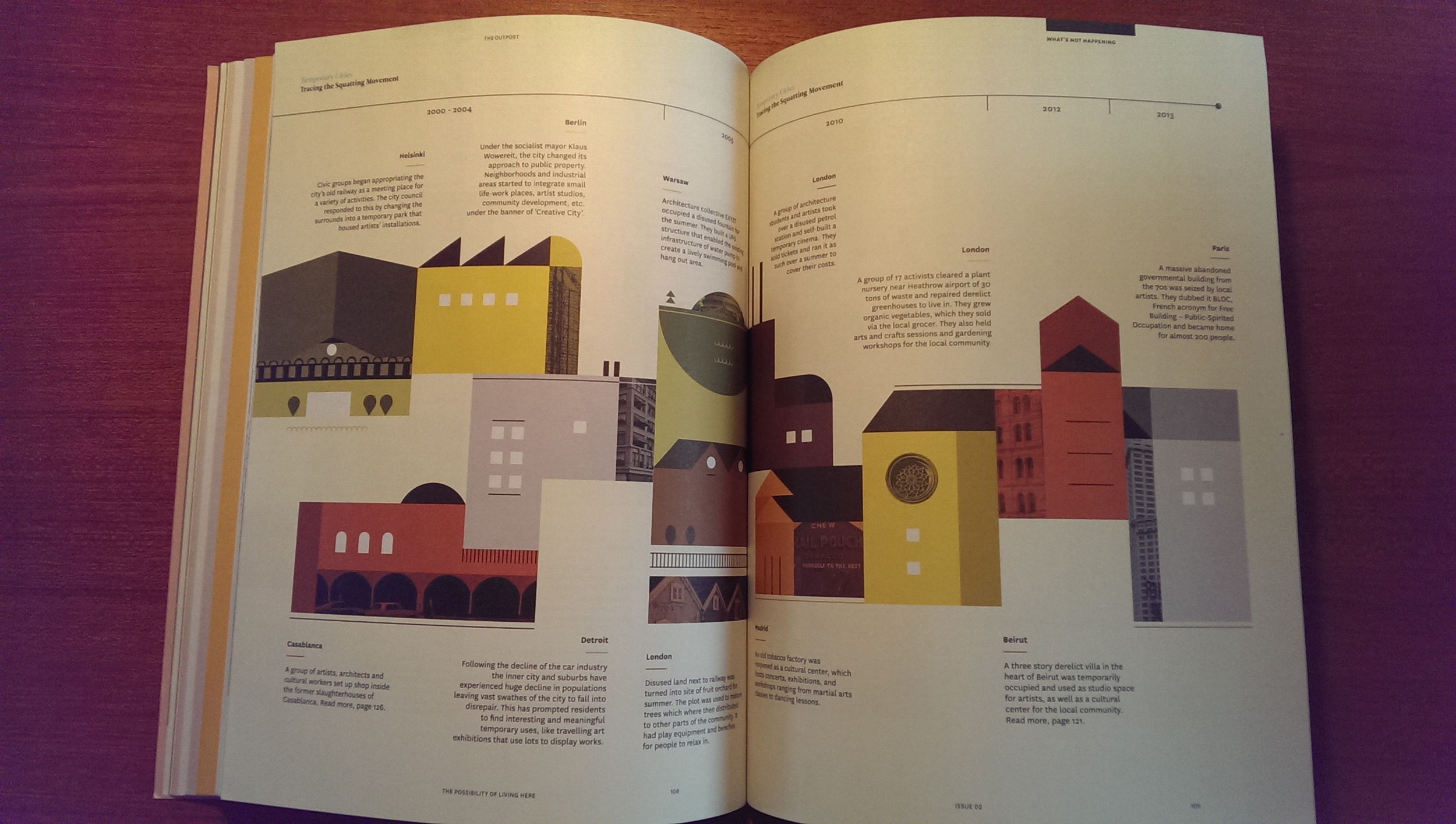 This is revelatory, agenda-setting stuff and deftly art directed. Time to move on from those bleak narratives about conflict, corruption, extremism and oppression. There is hope … for us all. You may notice a similar weightiness and journalistic rigour to titles such as The Alpine Review, Monocle and Delayed Gratification but The Outpost encapsulates something even more special – a heady sense of a community in a state of becoming. And that deserves wider recognition.
Subscribe here. Magpile's Dan Rowden had a chat with editor Nehme a while back. Listen here.